Insulation protects your home by helping keep it warmer in the winter, and cooler in the summer. It helps lock in the temperature of your home, so your energy bills can stay down. There, of course, are different kinds of insulation, all of which are made for different aspects of building. If you are thinking of remodeling, restoring, or building a home, make sure you understand insulation before proceeding.

R-value is the measurement of the insulation's thermal resistance. As the R-value increases, the insulating effectiveness increases as well. Type of insulation, thickness, and density also affects the types of insulation.
Fiberglass Insulation is the most common. It is easy to use for DIY projects as well as commonly used by contractors. It's easy to move and carry, but is tricky to cut. It's important that it's cut to fit around all pipes, outlets, wires, etc. Although it's available everywhere and not difficult to install, it is still itchy. Make sure to protect yourself with the right clothing and gloves. Fiberglass Insulation is commonly used in walls, floors, and ceilings. It is also one of the least expensive insulations.
Rockwool Insulation is similar to fiberglass but has higher fire resistance. It also doesn't have the itching affect that fiberglass insulation has. This insulation isn't as commonly used, therefore it isn't as widely available. It is also used in walls, floors, and ceilings.
Cotton Insulation is expensive and not widely used, but it doesn't itch and comes in easy to use rolls.
Loose-Fill Insulation is fluffy pieces of fiber that is scattered across attic floors with a machine. It easily fills hard to reach places, helping with climate control. There are two common kinds of loose-fill insulation:
-Loose-Fill Fiberglass
-Loose-Fill Cellulose
Other types of insulation includes Polystyrene SIPs, Polyisocyanurate SIPs, Open-Cell Polyurethane Spray Foam, and Closed-Cell Polyurethane Spray Foam.
---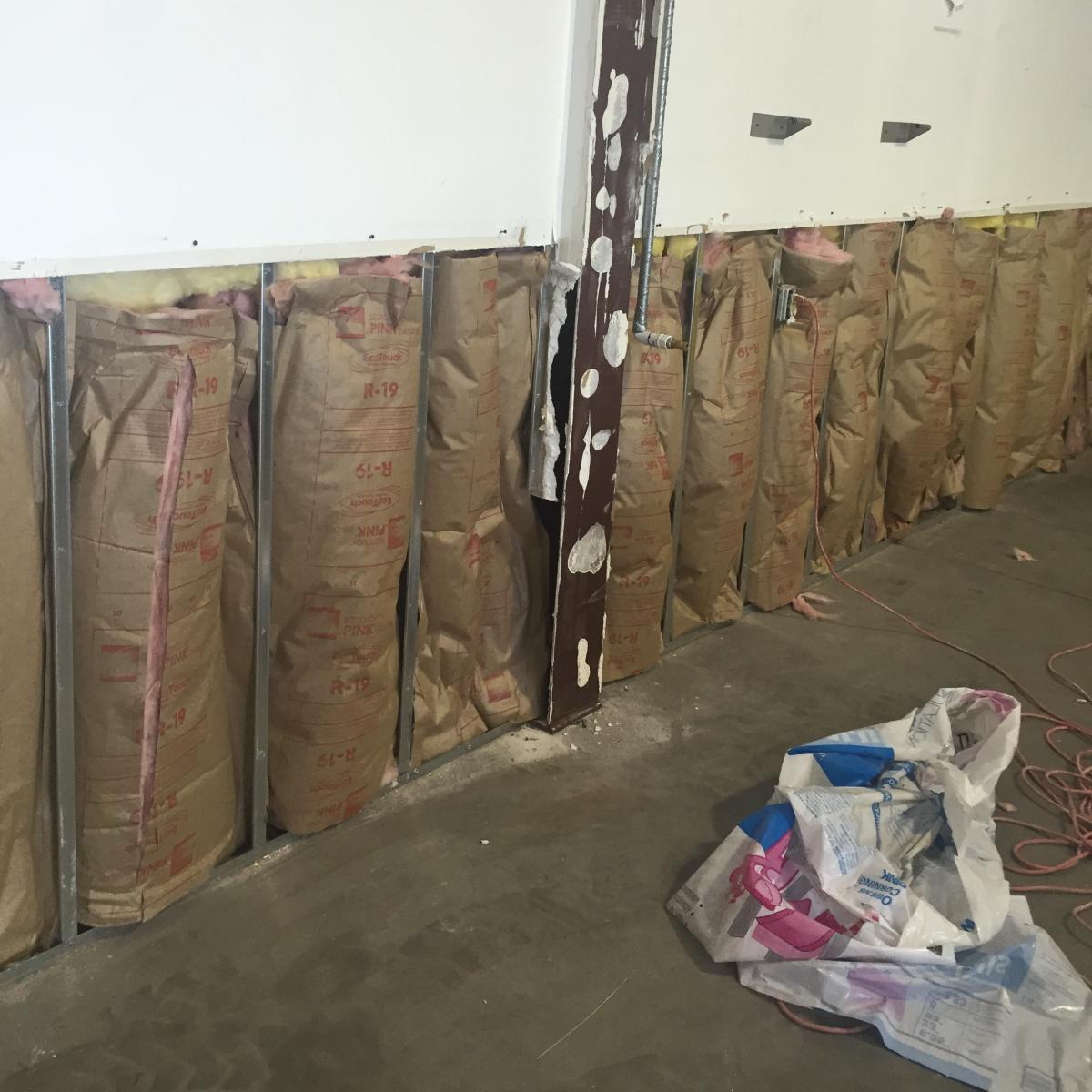 ---
Whatever the project may be, be sure to include Tactical Restoration in your repairs, remodel, or rebuild. With experience, efficiency, and reliability, they are the best for the job! Click here to learn more.