Run and get the buckets! It's monsoon season in Arizona, and with every new rainy season comes new leaks in your roof. After finding an active roof leak, follow these simple steps to minimize damage:
Move away all furniture, rugs, picture frames, etc. from the area that is leaking.

If necessary, place a bucket under the water drip. It can get pretty annoying to continuously hear the dripping sound, so consider hanging a string for the water to run down into the bucket or propping up a board inside the bucket for the water to hit and run down.

To avoid a collection of water in your ceiling and attic, use a small screwdriver to puncture a hole in the ceiling for the water to drain through. This will help the water move through smoothly and stop pressure from building up. You may be apprehensive about puncturing this hole, but keep in mind that a small hole is easier to fix than replacing the entire ceiling because the drywall is water damaged and at risk of mold.

To help minimize damage, call an emergency roof tarp service. They can cover the leak in your roof with a tarp to ensure that water doesn't continue to leak into your home. Give Tactical Restoration a call. With their 24 hour emergency services and valley wide work, they are the most reliable for the job! Most generally they can arrive within an hour to put the tarp on your home.

Consider fixing it yourself, then remember--you probably shouldn't.

Once the storm is over, you'll need to take as many pictures for your own records and for insurance. At this point you can contact your insurance provider and determine who you would like to make the repairs. Continue to keep Tactical Restoration in mind, they are a general contractor with much roofing experience. They can get your home back in order so you can rest easy again.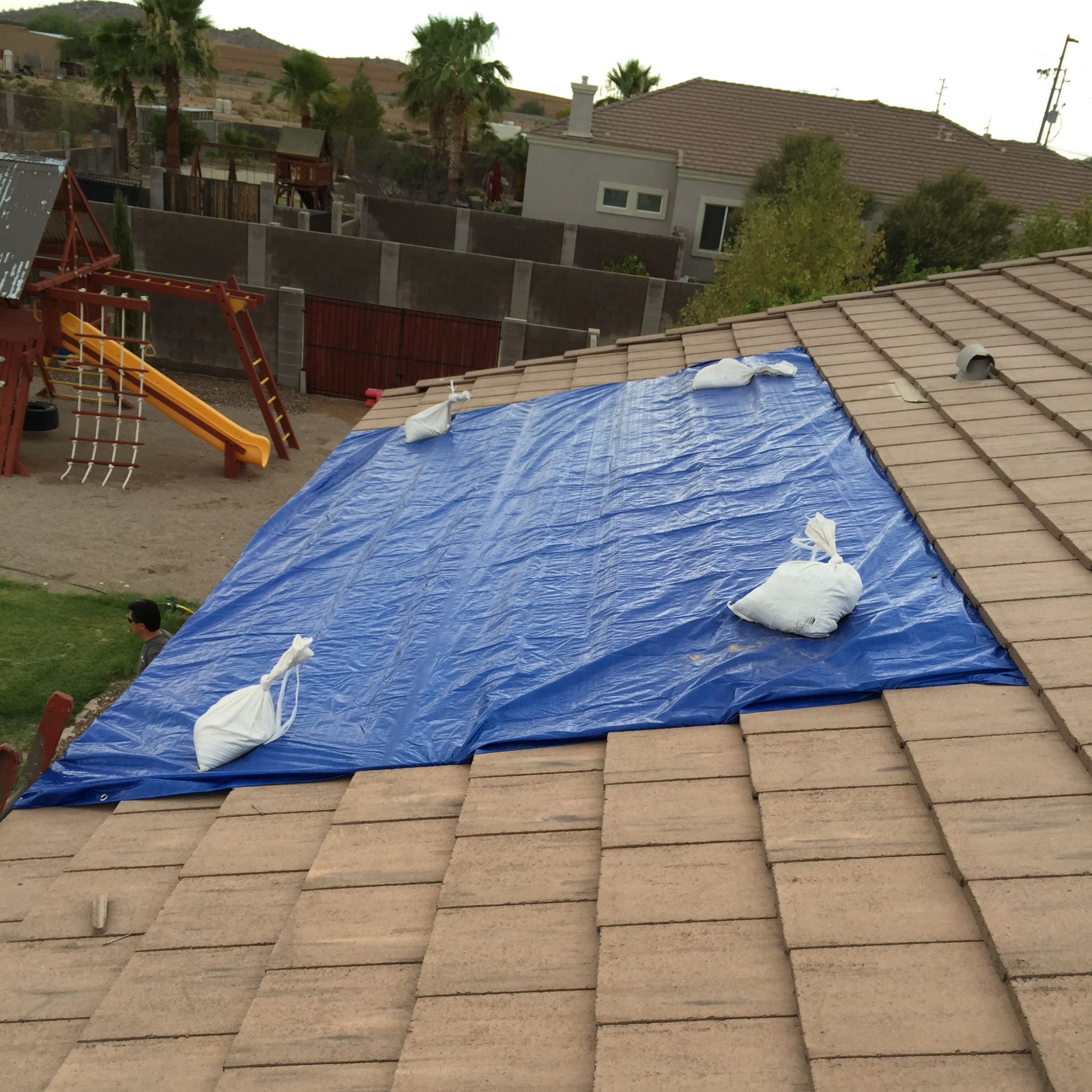 Learn more about Tactical Restoration, Phoenix's trusted General Contractor.